THIS ADVICE IS INTENDED TO ASSIST STUDENTS TO UNDERSTAND THE NATURE OF A DEBATING MATTERS DEBATE.
Debating Matters has a reputation for providing a unique approach to debate that provides an informal but highly rigorous debate experience for all involved. It should be stressed that we do not issue judges with narrow criteria for arriving at a decision, but instead ask them to simply decide which side of the debate, for or against, has made the most convincing argument. There will always be scope for disagreement over this, especially where debates are closely fought and both sides have achieved a high standard, but the judges decision, whether unanimous or a majority vote, is always final!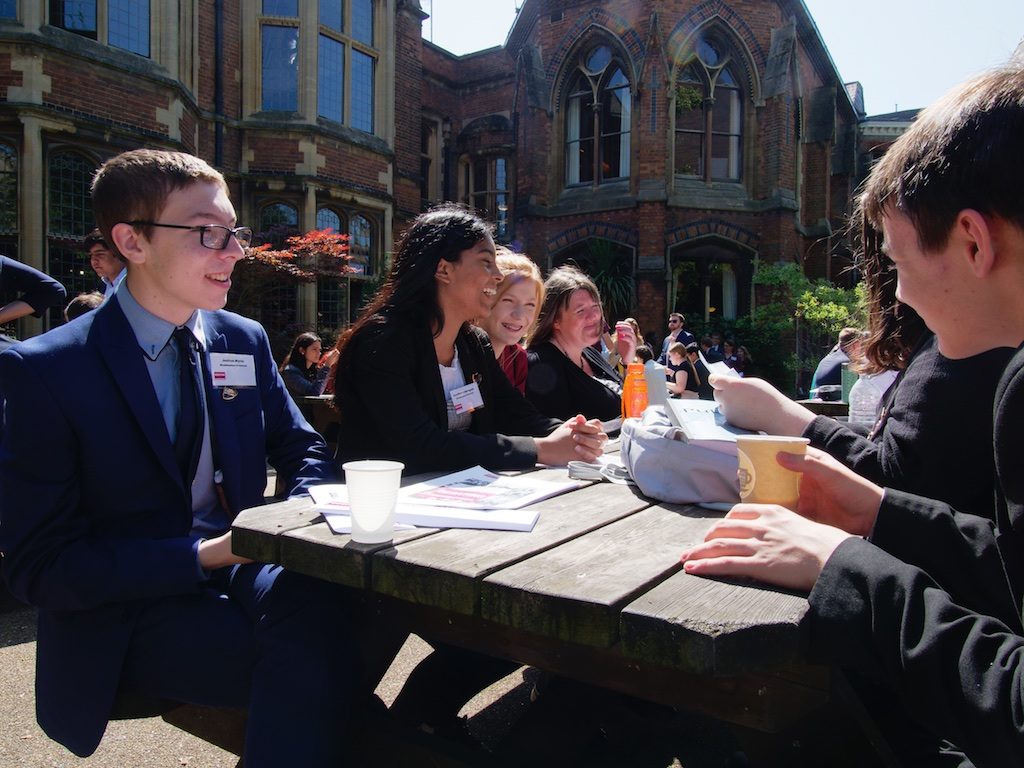 WHAT ARE WE LOOKING FOR IN A DEBATING MATTERS DEBATE? WELL RESEARCHED, ARGUED AND DEFENDED
Debating Matters places a premium on the content of an argument. This means the extent to which a team's argument is well researched, argued and defended is of high importance. Teams should be abreast of a wide range of points, arguments and evidence and be able to reference what specific individuals or organisations have said about an issue. Being on-top-of contemporary news and events, whilst at the same time demonstrating some historical depth of knowledge, is likely to impress. Teams with a good appreciation and understanding of both sides of the debate – 'know your enemy!' – will be in a stronger position to carry their side of the debate.
REAL WORLD DEBATES
Past debaters have praised Debating Matters for setting debate topics that are 'real word debates' that students 'have a stake in'. The choice of topics reflects the fact that Debating Matters is not just a debating competition but also a forum for serious discussion and debate of key contemporary issues. Everyone is encouraged to get involved – students, judges, teachers and anybody else present in the room. To this end the 'real world' character of the debate topics is integral to what Debating Matters is about. Students need to have a good grasp of how the issue they are debating is being discussed and contested in the real world, and to take good account of these arguments when delivering their speeches and answering questions. Debating Matters' Topic Guides (all of which are available from the competition web site) provide a very useful introduction to debate topics.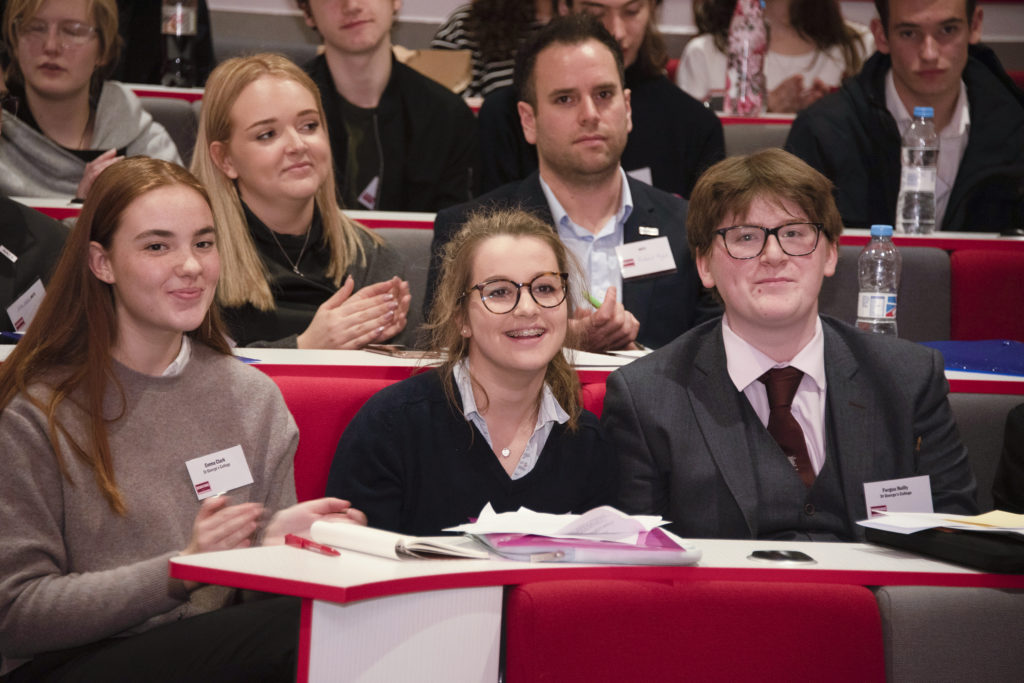 BRAVERY IN GRAPPLING WITH DIFFICULT ISSUES
It is important that students engage with the spirit of the motion and the side of the debate (for/against) that they have been allocated, rather than trying to interpret the motion narrowly in an attempt to evade difficult issues or avoid arguing the side of the motion they have been given. Clever semantics will not impress in a Debating Matters debate. But intellectual bravery will! Students need to think on their feet and be able to take on board new points put to them by the judges, their opponents or the audience during the course of a debate. Grappling with the more contentious and taxing issues and arguments that arise in a debate is an important way in which a team can mark itself out.
DELIVERY
Importantly, whilst a premium is attached to substance and clarity of thought, content cannot be separated from style in a debate. Students need to learn to be effective at convincing others of their arguments and this inevitably requires a combination of substance and style if their arguments are to really hit home. For example, if the judges and audience struggle to hear what a debater is saying – either because they are speaking softly into their notes or garbling their speech because it is too long – this will inevitably reduce the impact of a debater's arguments. Similarly, making eye contact with the judges and the audience helps to keep their attention and therefore improves the likelihood that they will absorb all of a debater's points.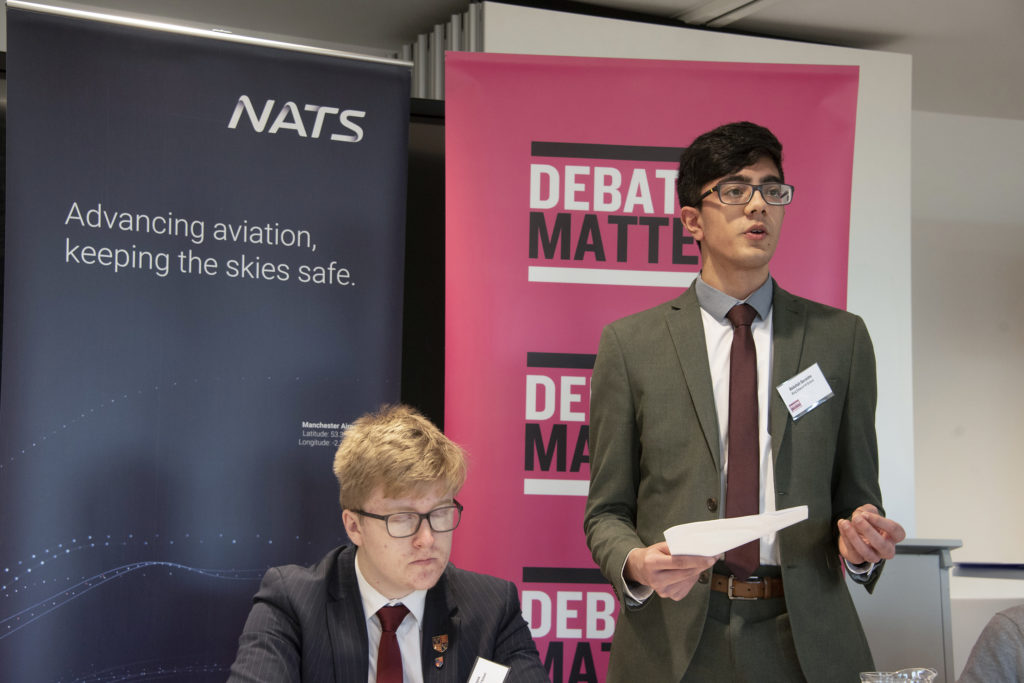 FURTHER HELP
See our Advice for Judges to help you understand what they are looking for when you debate. Or take a look at some of the Top Tips advice offered by those who've done the competition, the Debating Matters Alumni.